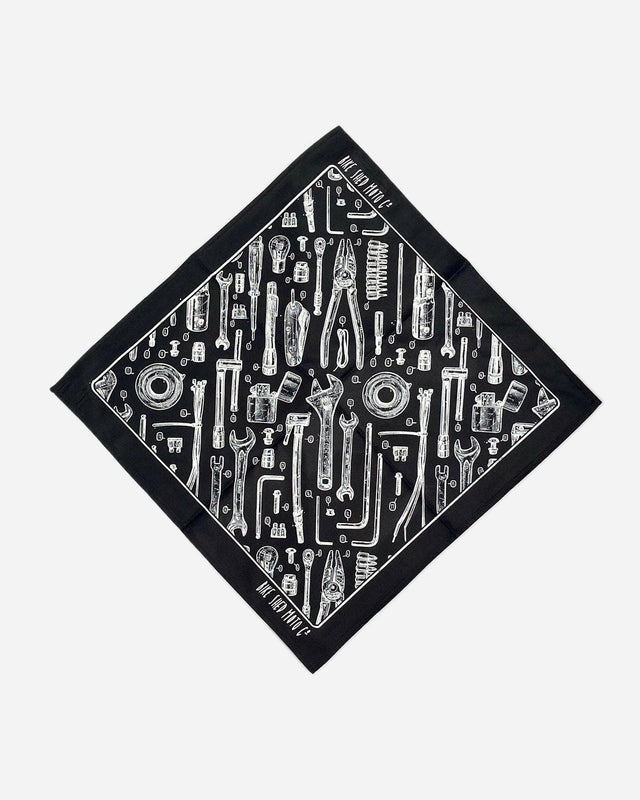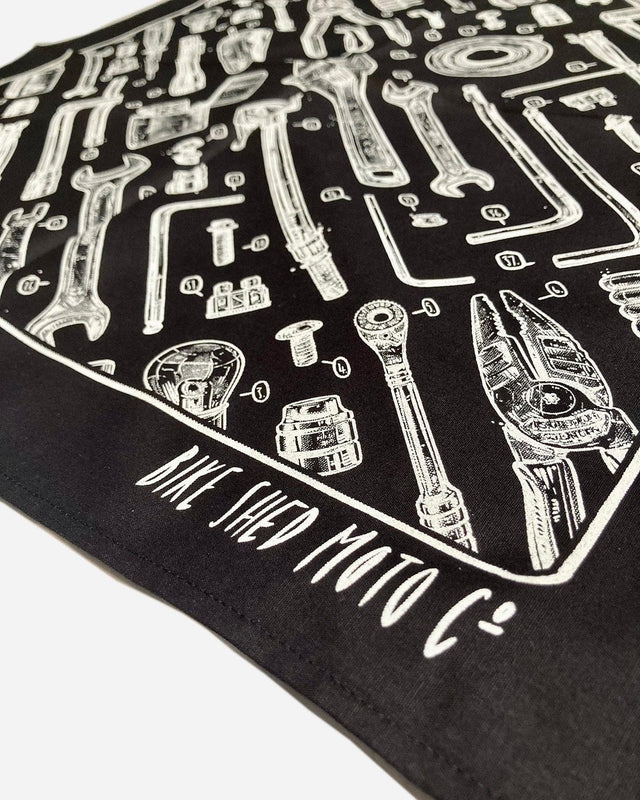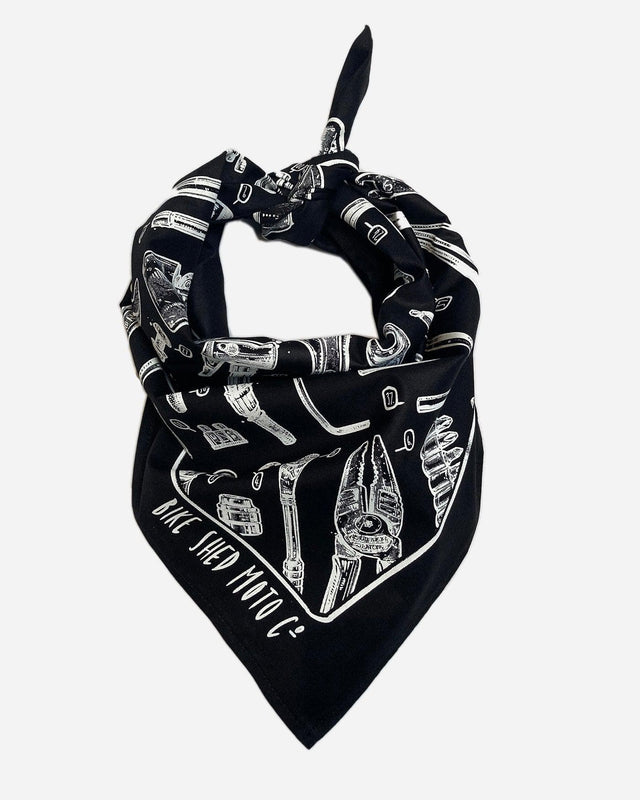 by Bike Shed
Bike Shed Toolkit Bandana Black/White
Classic scarf with a beautiful tool print from artist Lee John Phillips and British Bike Shed Motorcycle Club (BSMC). The scarf has a lovely linen texture that makes it feel rustic and luxurious at the same time.
It is hard to beat with a classic scarf around the neck. Protects you against both weather and dirt while raising your radiance at least a couple, three pinholes.
50 x 50 cm

Viscose / Linen blend.
Size guide
Care guide