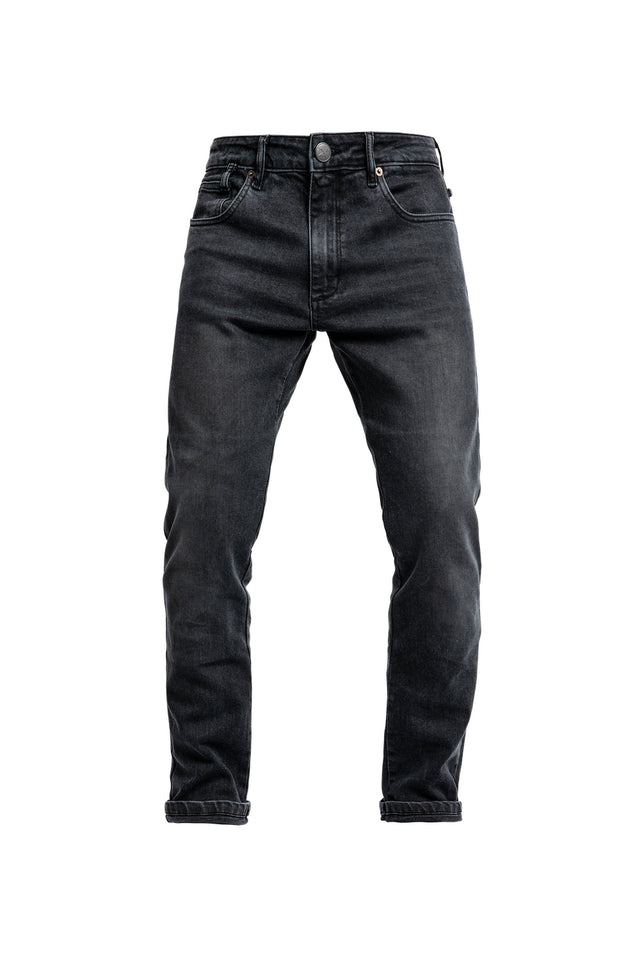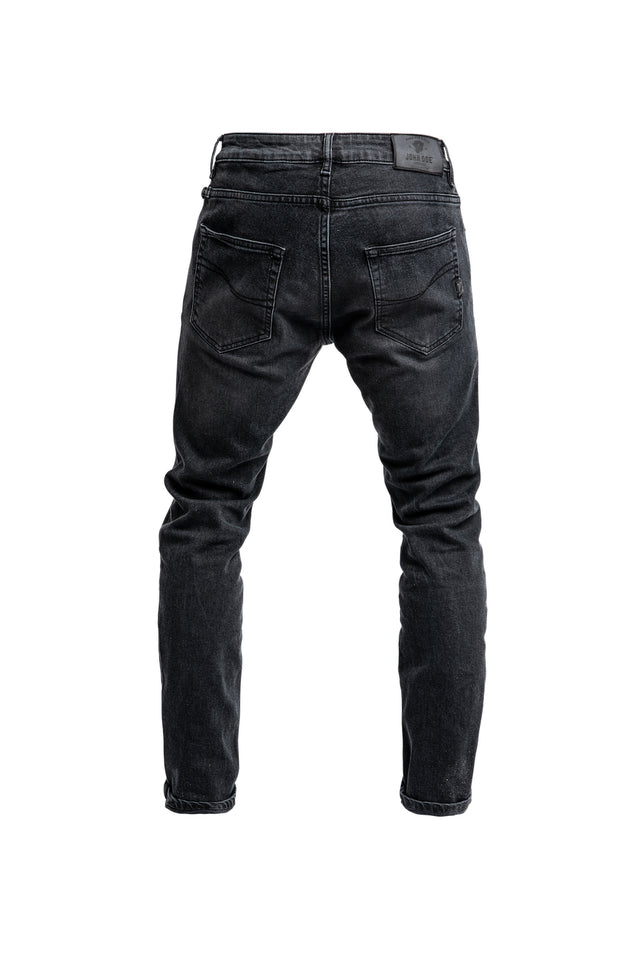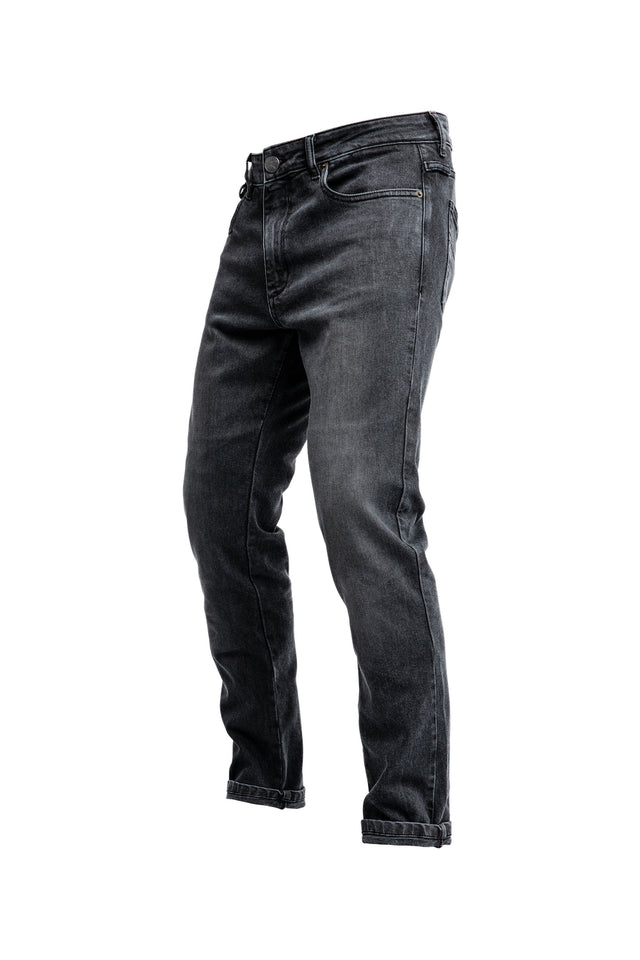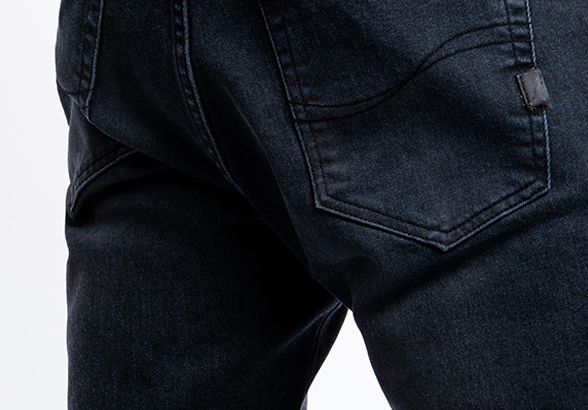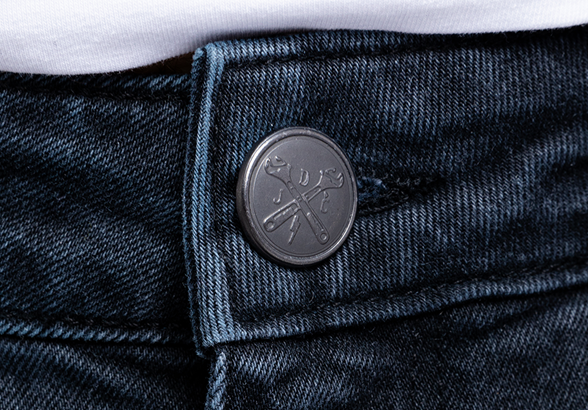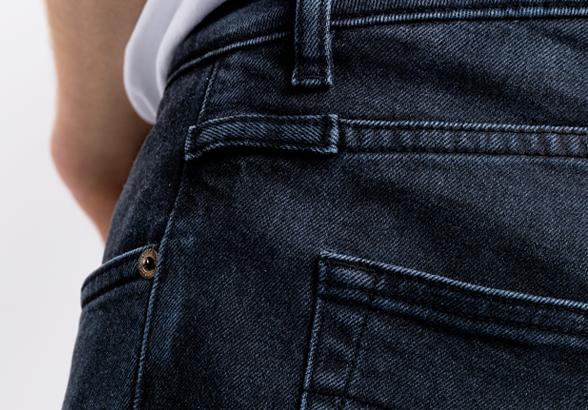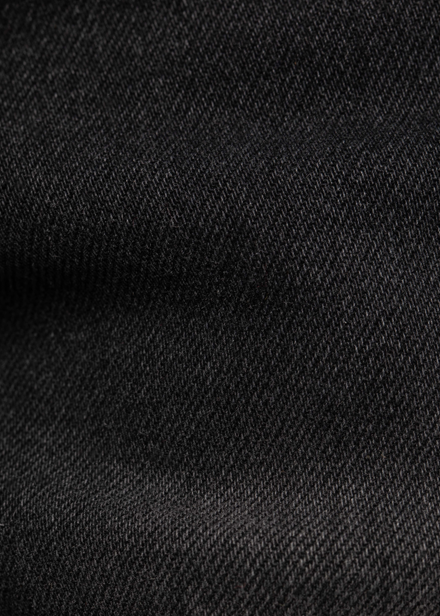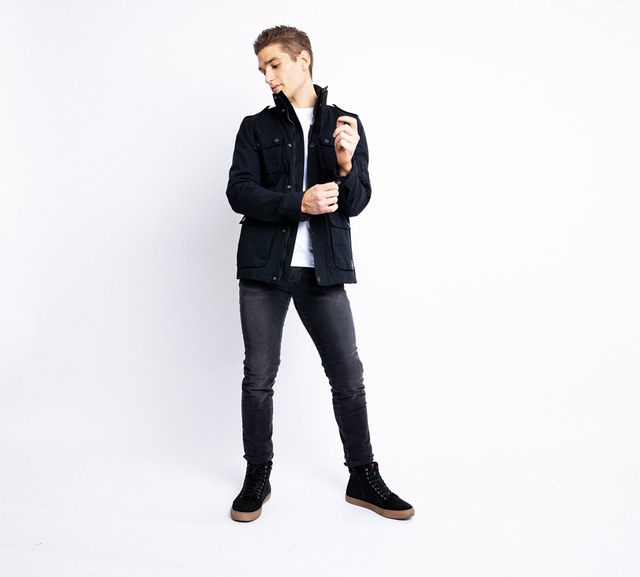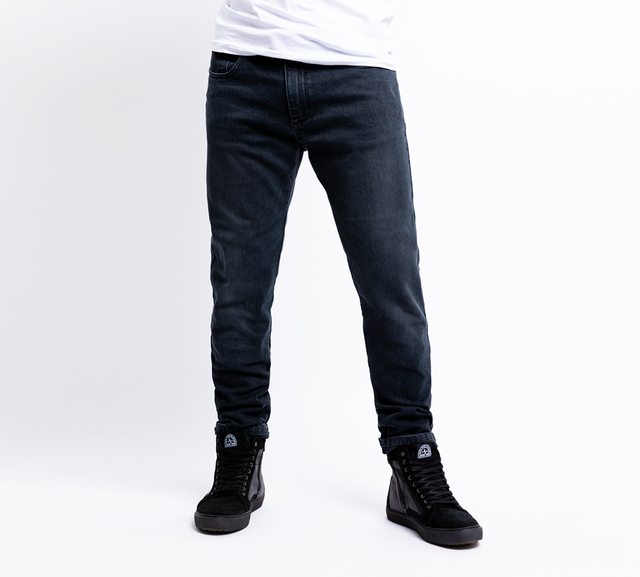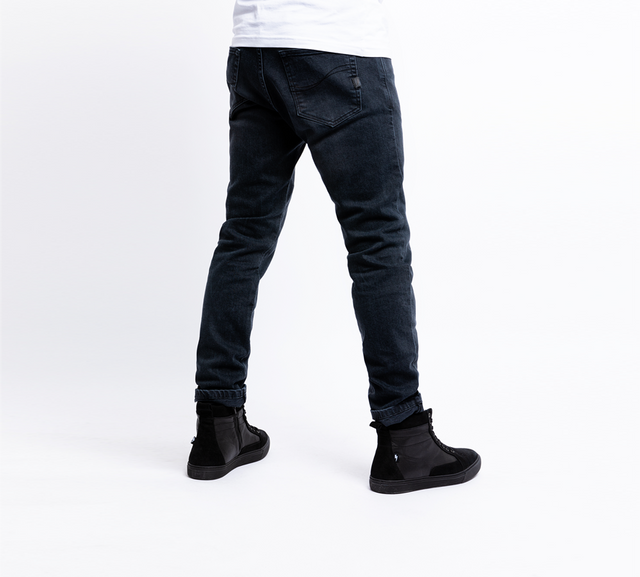 by John Doe
John Doe Pioneer Mono Used Black
The Pioneer Monolayer from John Doe features a slim fit classic design with five pockets in a stylish gray wash. The model has enough stretch in the fabric to be comfortable and flexible, but without feeling like a real pair of jeans.
Pioneer Monolayer gives you AAA certified jeans in a single layer pant. We think it's pretty fantastic. This gives you a pair of motorcycle jeans that are both safe and cool. The design is also extremely discreet and they are largely indistinguishable from a full pair of regular jeans.
John Doe's Monolayer garment is based on a special weaving process that combines denim fabric with XTM-Fiber®, which is an extremely durable fiber. Each pair of jeans comes with XTM knee and hip protection. These are level 1 protection but there is also the option to purchase level 2 protection.
CE-approved to safety class AAA (EN17092-2:2020) which is 70 meters of slip protection

Single-layer trousers in water-repellent XTM fiber without extra lining

Comes with level 1 knee protection and hip protection. The knee pads can be adjusted in height and sideways
Zippers from YKK

Slim fit.

Size guide
Care guide
Remove the hip and knee protectors. Wash at a maximum of 30 degrees. Hang dry.