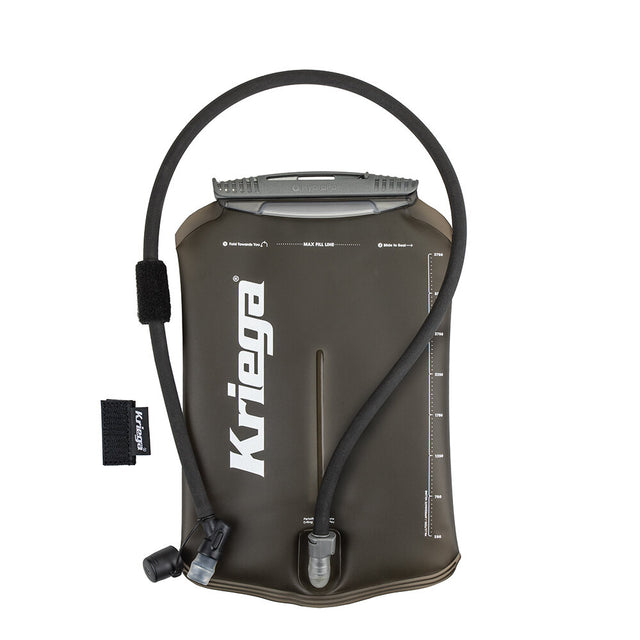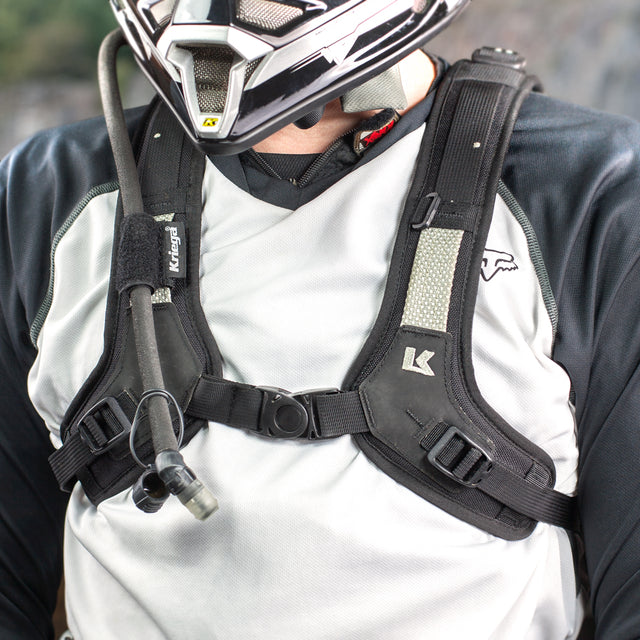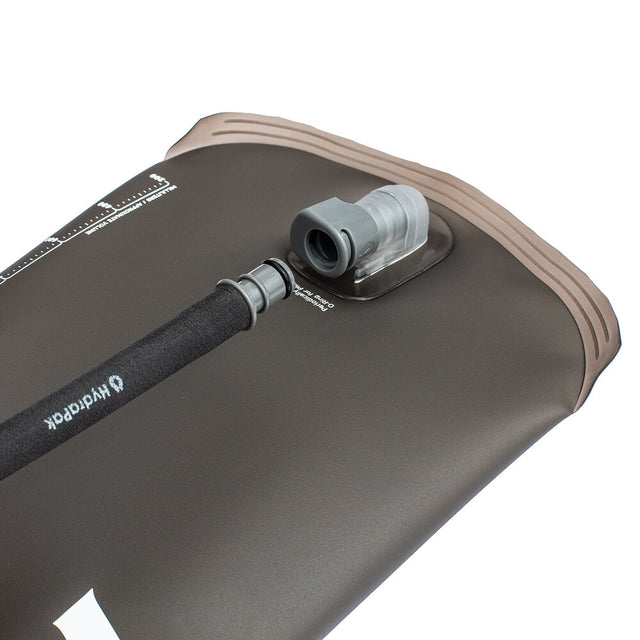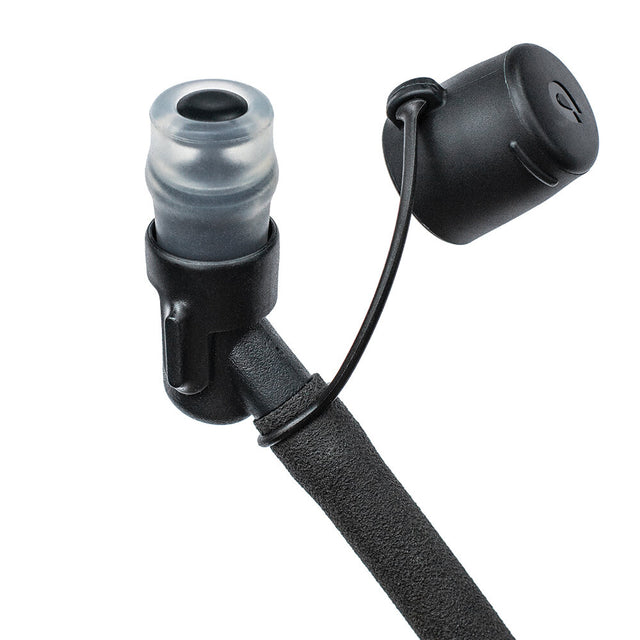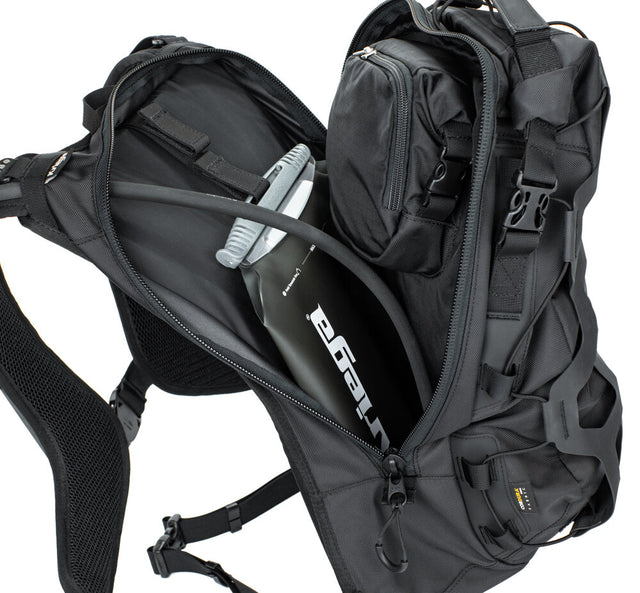 by Kriega
Kriega Hydrapak Reservoir 3.75 liters
Powerful military grade 3.75 liter hydration bladder from Hydrapak® with insulated
hose compatible with all Kriega backpacks TRAIL 18 and TRAIL 9.

The "First Wave" bladder with military specifications is designed for extremes
environments. The 0.4mm thick Thermo Polyurethane (TPU) material is double that
thick as what is normally used for standard consumer models.
Fully reversible for easy cleaning / drying and dishwasher safe.
A wide Slide-Seal ™ on top makes filling easy and creates a leak-free seal. The Hydrofusion™ hose is durable and lightweight with built-in foam insulation, helping to keep your water cooler even in the hottest temperatures. The bit valve Surge ™ is naturally and ergonomically designed with on and off function and equipped with a protective cover.
With the Plug-N-Play™ connection system, you can easily disconnect the hose (an automatic shut-off valve prevents leakage) and remove the container from your bag for easy refilling while the hose remains in place.
Fastening loops at the top for mounting in the bag.




FDA approved polyurethane




Lifetime warranty




Weight 200 grams.



Size guide
Care guide