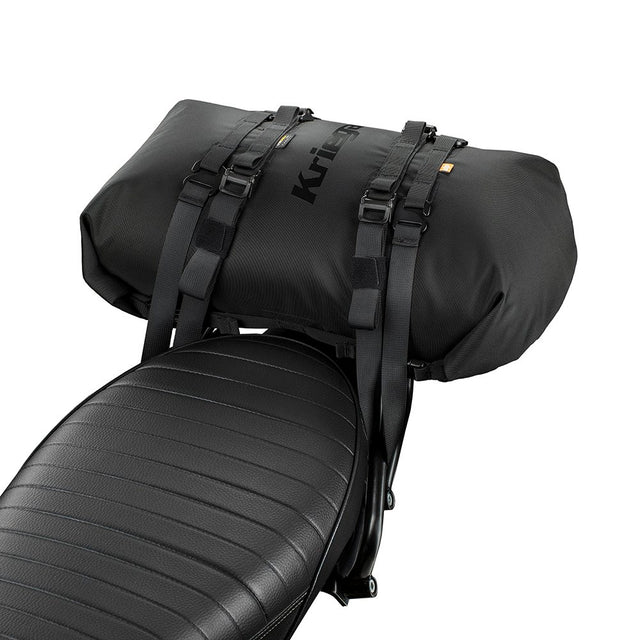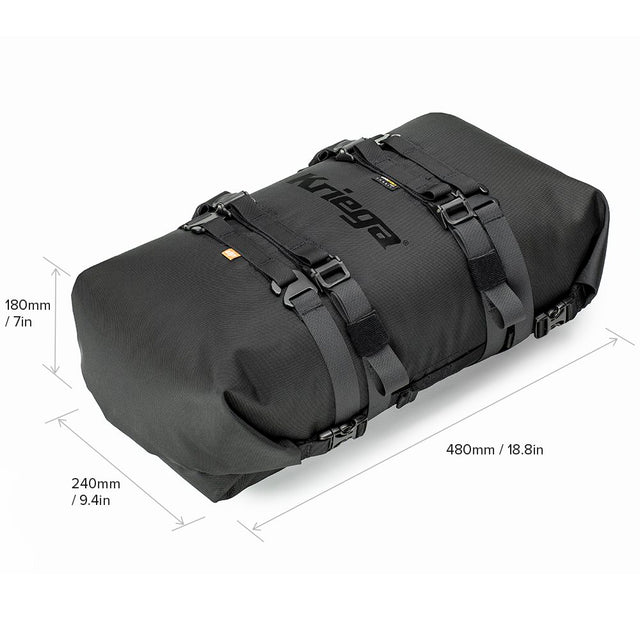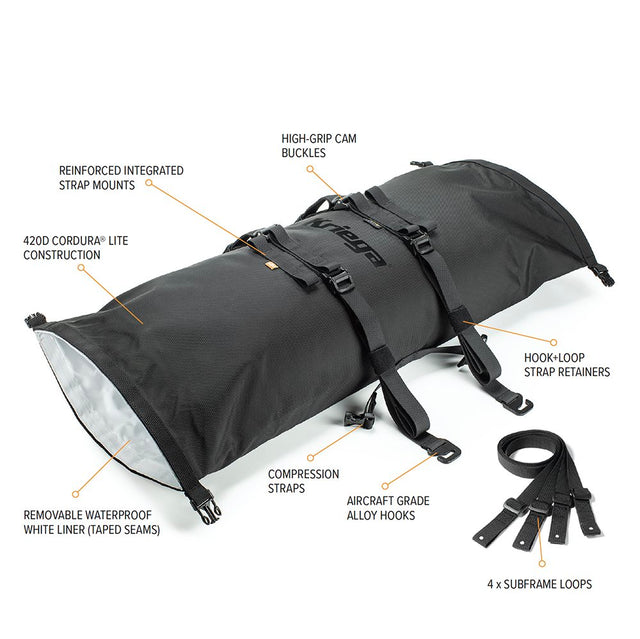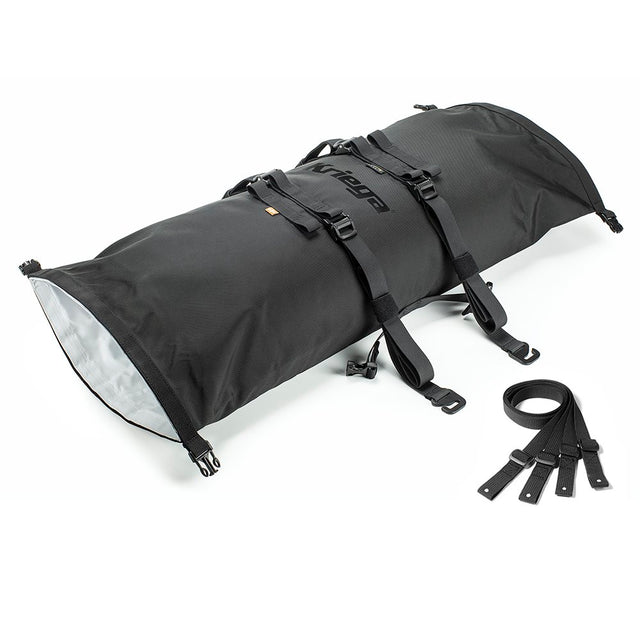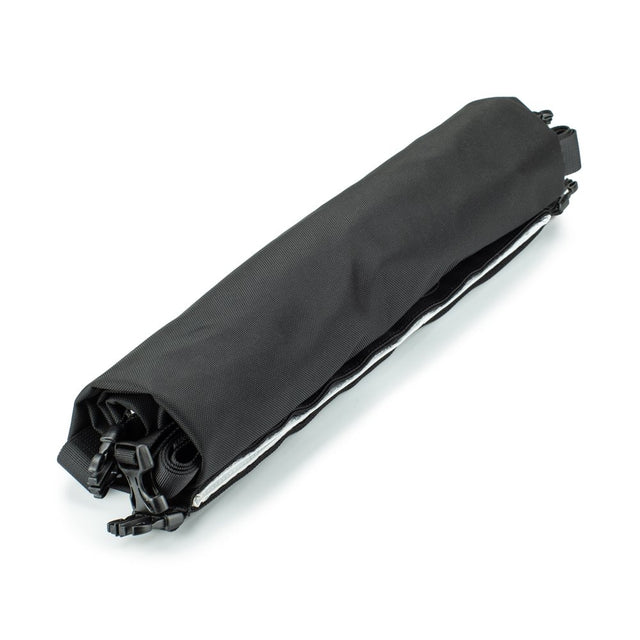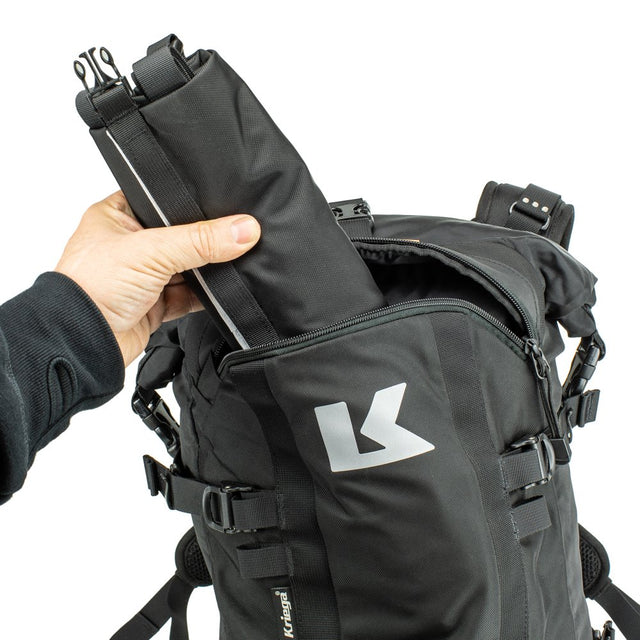 by Kriega
Kriega Rollpack 20 Black
The latest model of pack bags from Kriega is their Rollpack series. Available in both 20 and 40 liters and a variety of colors, they are the perfect accessory for any motorcycle enthusiast looking for a tough, lightweight, easily customizable storage solution.

The bags are made from 420D Cordura® LITE and the removable interior has taped seams. The bags are built to cope with demanding adventures both in and out.
The double-sided roll-top closure provides a flexible waterproof solution with easy access from both ends.
Rollpack is designed to be mounted both easily and securely on the passenger seat or on a rear cargo rack. The Rollpack bag is easily rolled up and then takes up little space, which makes it perfect to have with you as extra storage.
Dimensions: 480(h) x 240(w) x 180(d) mm
Holds up to 20 liters
Weight: 643 grams
Roll-top construction that is 100% waterproof
Removable interior
Universal attachment that fits most motorcycles
10 year warranty.
General for the Rollpack series
Easy to attach with quick hooks that you attach to the straps that you attach to the motorcycle frame. No extra tensioning straps are usually required to secure the panniers to the bike.
100% water resistant means you can feel confident that what is in the bags stays dry.
Mounting
The bag easily mounts to most types of motorcycles with included fasteners with either:
Loop-back fastening
Sub Frame Loops
For certain types of motorcycles, it may be necessary to supplement with one of Kriega's Fit kit solutions if you want a slightly cleaner assembly. But the above solutions cover 99% of all motorcycles in our experience.

Size guide
Care guide