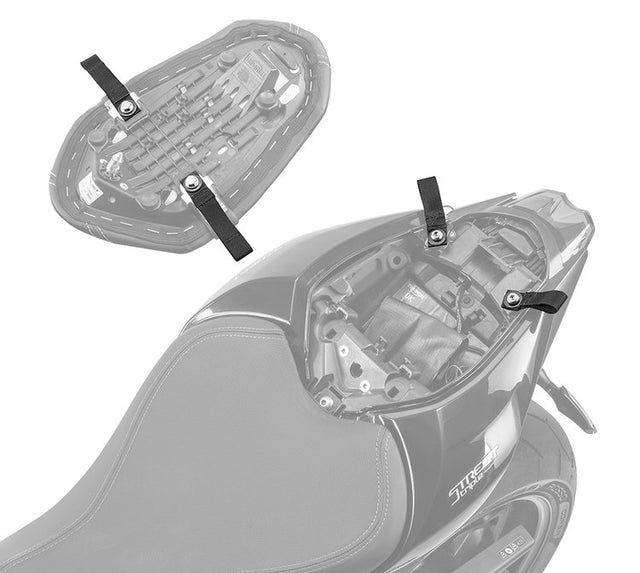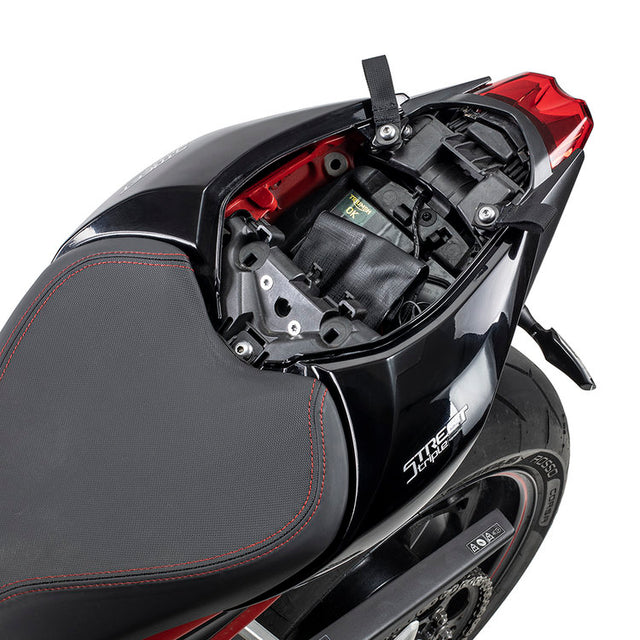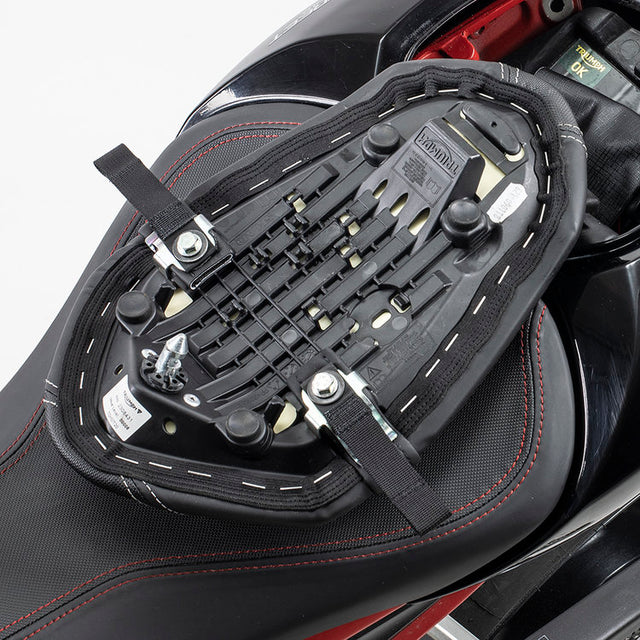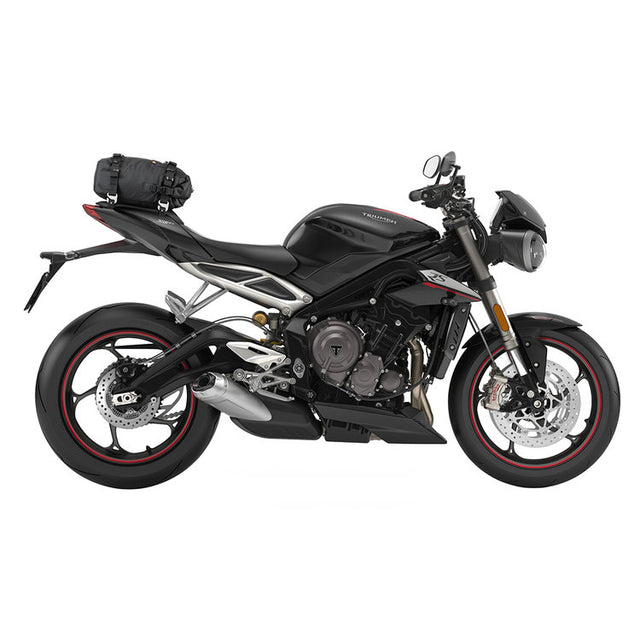 by Kriega
Kriega US-Drypack Fit Kit Triumph Street Triple 765
Mounting kit for Triumph Street Triple 765 for mounting Kriega US-Drypacks.
The kit consists of high quality nylon straps that are easily assembled using existing attachment points.
When fitted, the straps provide strong attachment points for any Kriega US-Drypack or US-Drypack Combos.
The kit includes:
2 x nylon straps - 95mm - 6mm hole
2 x nylon straps - 65mm - 5mm hole
4 x M6 washers
4 x M5 washers
Mounting:
Slide an M6 washer inside each nylon end.
Place an M6 washer on top and fit the 95mm eyelets to the underside of the seat with the existing screws.
Fit the 65mm eyelets in the same way to the frame using the M5 washers and existing bolts.
Size guide
Care guide