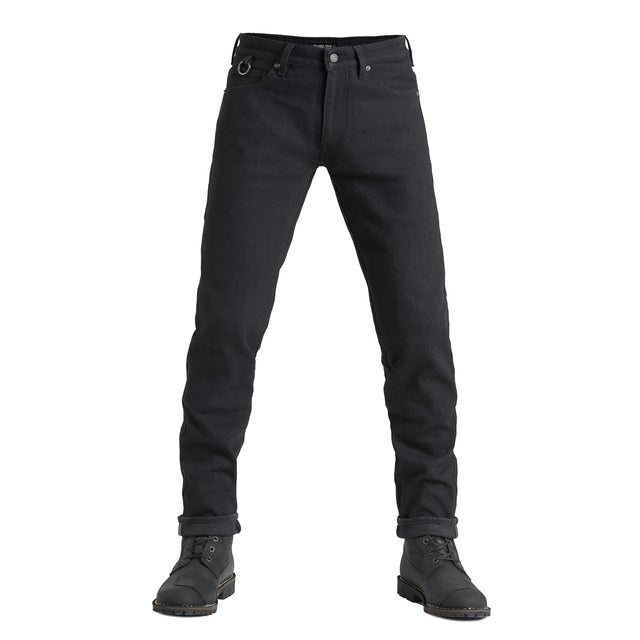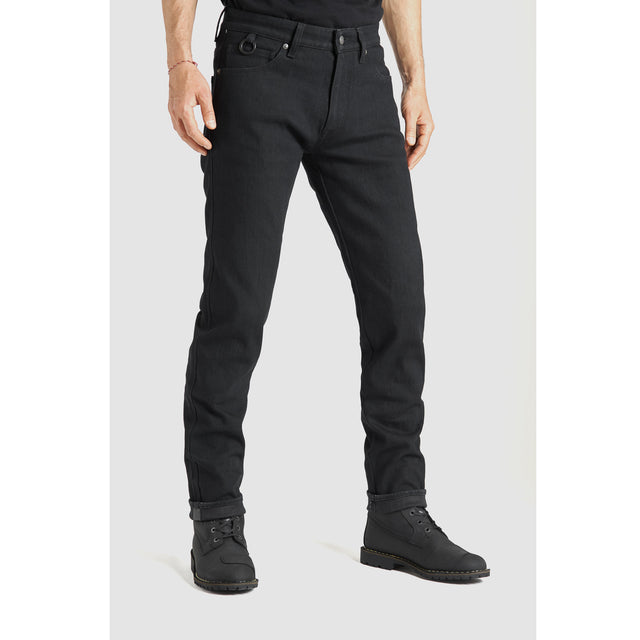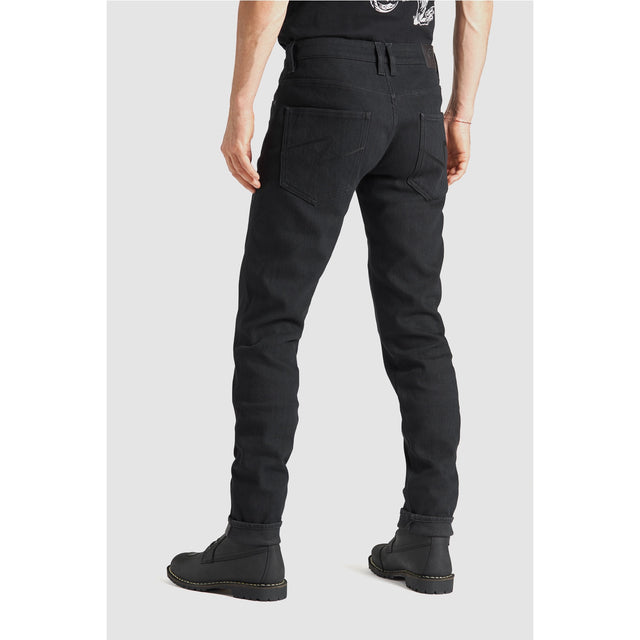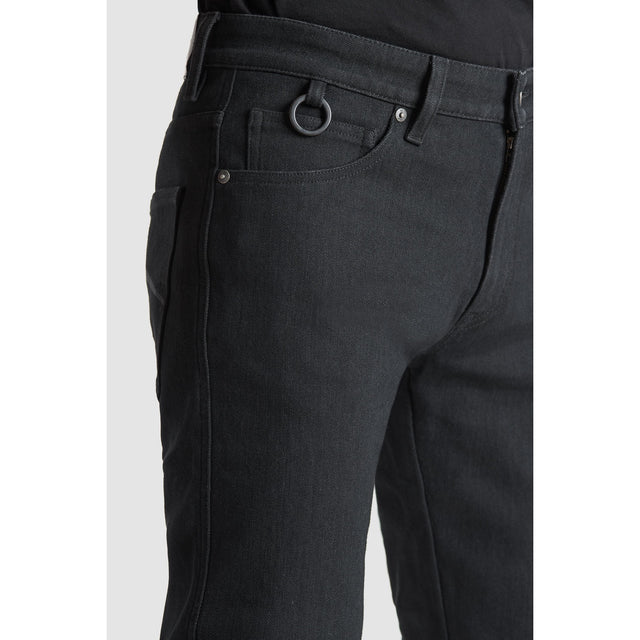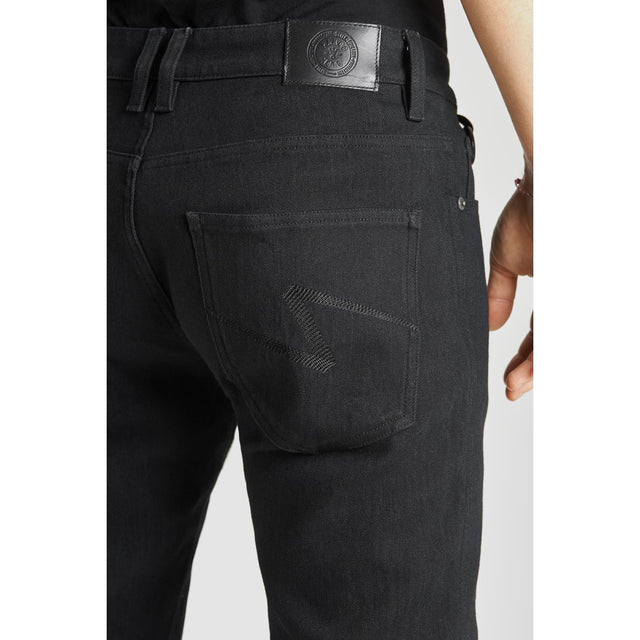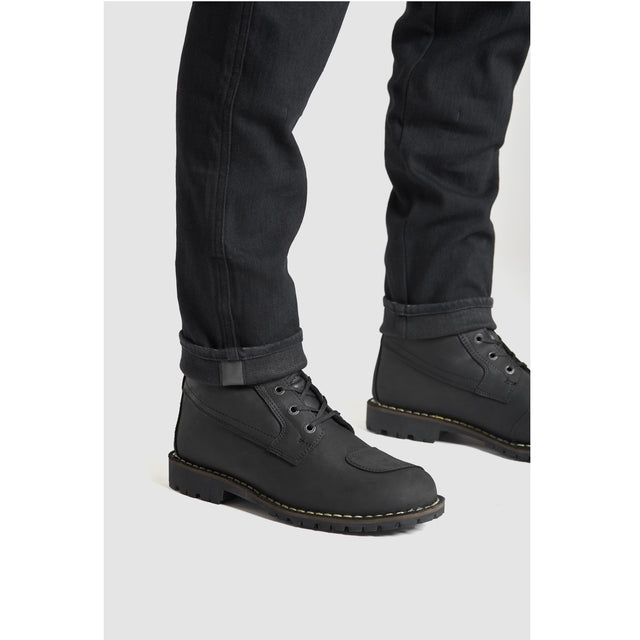 by Pando Moto
PANDO MOTO Steel Black 02 Dyneema Jeans
Steel Black 02 is a completely black model from PANDO MOTO with blackened details. The inside of the trousers is also black. The model is stylish and very comfortable thanks to the right amount of stretch.
The pants are made of a durable denim blend with 25% Dyneema (a fiber that is 15 times stronger than steel). This makes Steel Black CE approved according to EN 17092 to safety level AA (speed 70 km/h or 32 meters of skid protection).
What makes Steel Black 02 different from Steel Black 9?
The SB 02 is all black with a black interior while the SB09 is a dark, dark blue with a light interior
The SB 02 does not have any visible seam for the knee pad
The SB 02 has SAS-Tec knee and hip protection throughout, while the SB09 has knee protection from Knox and hip protection from SAS-Tec (all have protection level 1). The protection from SAS-Tec is slightly slimmer.
Size guide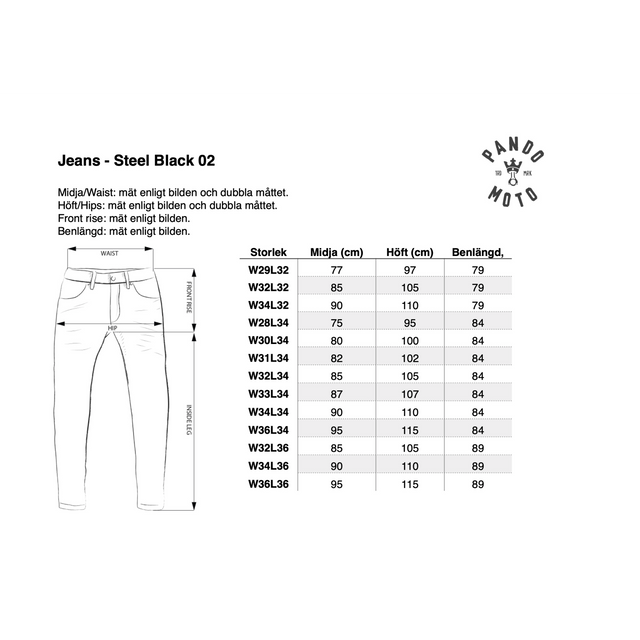 Care guide