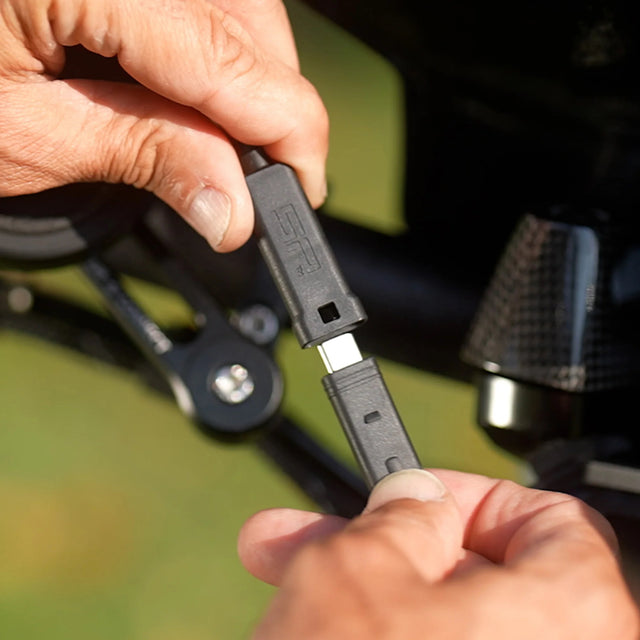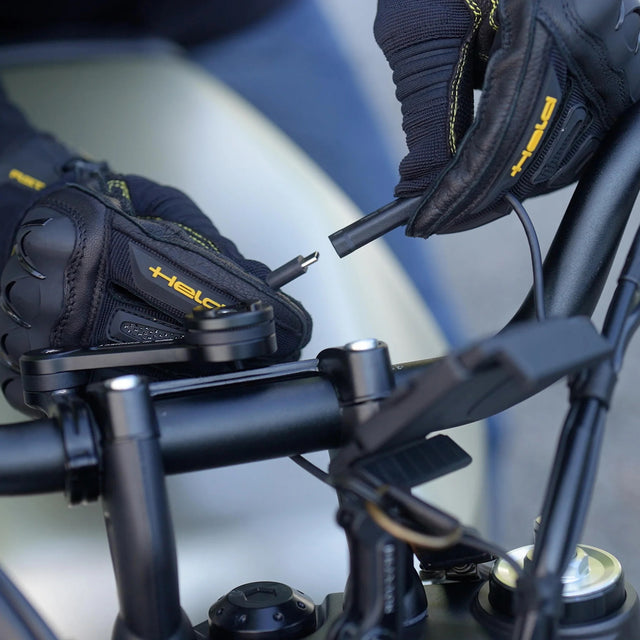 100% weatherproof cable for direct wiring to the motorcycle battery.
You can power your inductive charger, (SPC+) so your mobile phone always has enough power for navigation, tracking and listening to music even on the longer trips.
Just connect the free ends of the cable to the motorcycle battery and connect the USB-C connector to the charging module or the charging vibration module .
The cable has a length of 150 cm and an integrated voltage converter from 12V to 5V/2A.
Cable length: 150cm
Input: DC 12-15V / max 2A
Output: DC 12V / 2A (USB 3.1 Type-C)
What is included:
1 × USB-Type-C/free ends cable
Size guide
Care guide