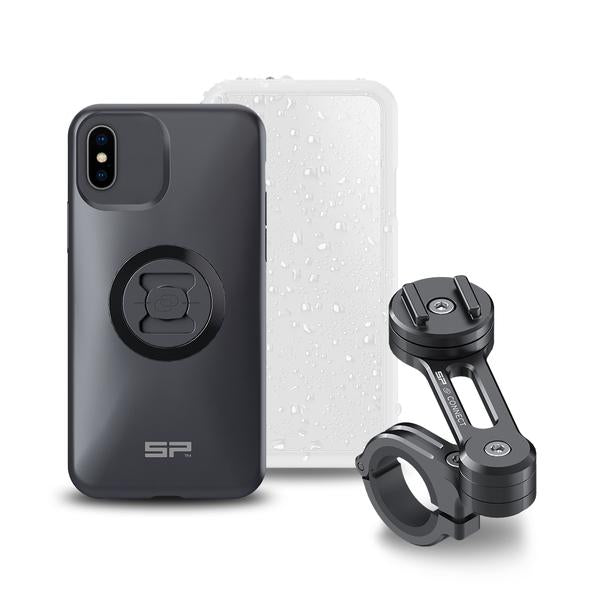 With the SP Connect Moto Bundle, you can mount your smartphone on your motorcycle in seconds. The installation of the system is very easy and all the necessary tools are included.
The products from SP Connect are solid stuff that is made to be used. There are also countless smart accessories so that you can carry your phone safely and functionally in the car, on the bike or when exercising.
Installation:
Attach the Moto Mount Pro to the handlebars of your motorcycle
Attach your phone to the Moto Mount Pro by placing your phone on the mount and turning it 90° clockwise
Now it's just a matter of going out and discovering the world around you!
Each bundle contains:
1x Model-specific shell alternative universal holder
1x Moto Mount Pro
3x plastic bushings for different steering diameters
1x Plastic table stand
1x Tool for assembly.
ATTENTION! Some phone models have an optical zoom system on their camera . For these phones, we recommend buying the SP Connect Anti Vibration Module, which reduces the risk of the lens system on the camera being damaged.
SP Connect or The Occasional Rider takes no responsibility for damage to phones that occurs in combination with the use of SP Connect's products.
Size guide
Care guide