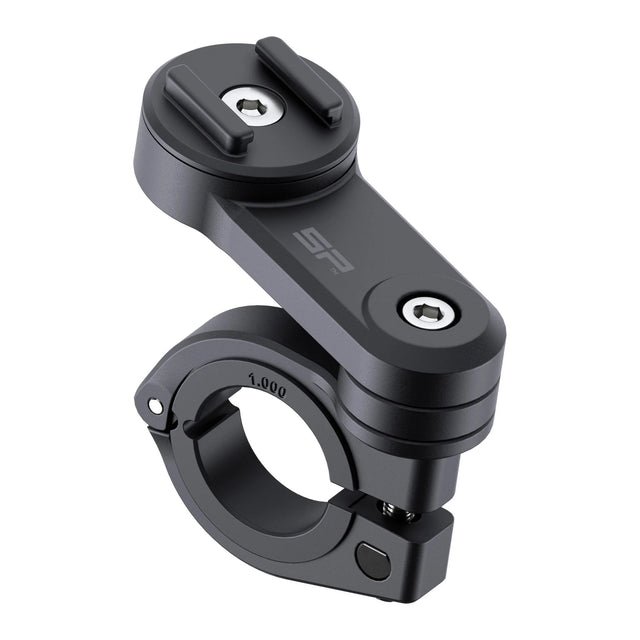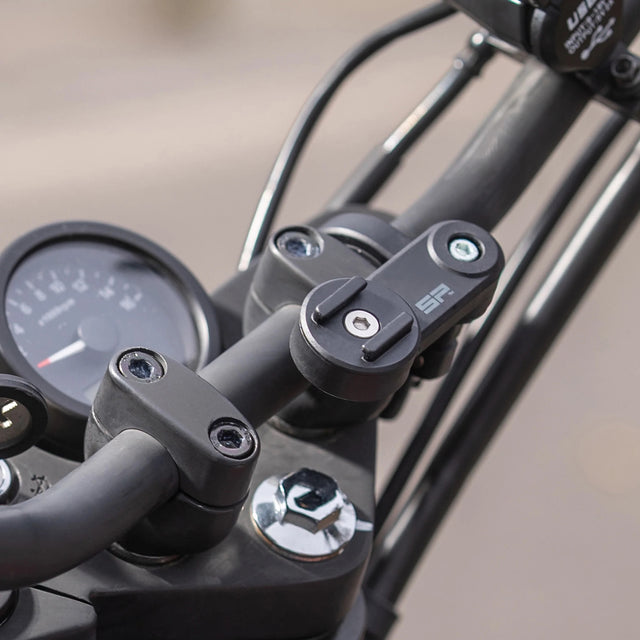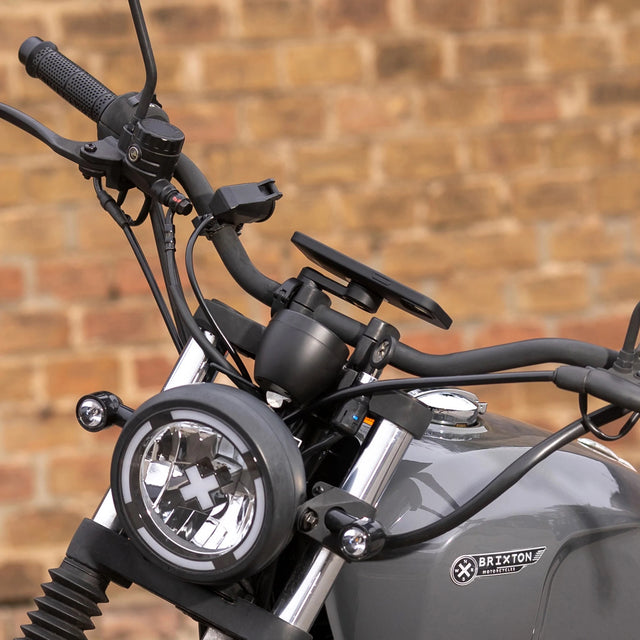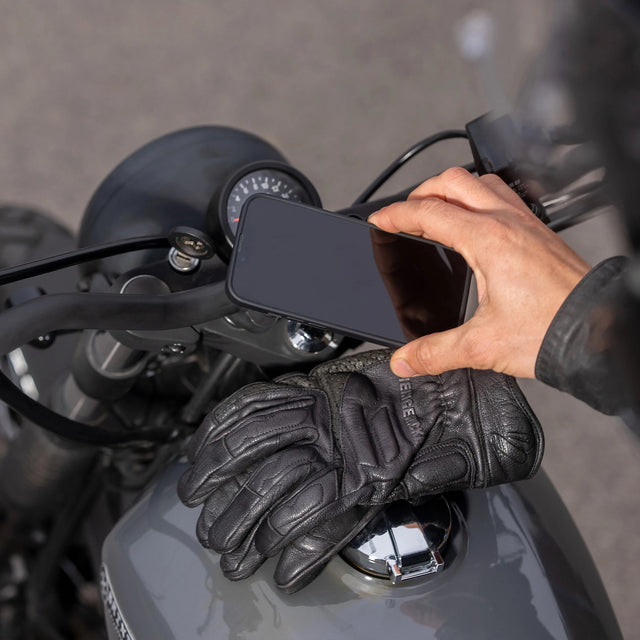 Moto Mount LT is a very affordable mobile mount for the handlebars of a bicycle or motorcycle from SP Connect.
Made of fibreglass-reinforced polyamide
Low weight
Possible to have the phone in landscape or portrait mode

360° rotation
Fit most handlebars (Ø 2.22 / 2.54 / 2.86 / 3.17 cm or 0.875 / 1.0 / 1.125 / 1.25 inches).
ATTENTION! Some phone models have an optical zoom system on their camera . For these phones, we recommend buying the SP Connect Anti Vibration Module, which reduces the risk of the lens system on the camera being damaged.
SP Connect or The Occasional Rider takes no responsibility for damage to phones that occurs in combination with the use of SP Connect's products.
Size guide
Care guide